Remains true to the original aspiration, expecting the future ---- The 20th anniversary of SRS

July 29th 2019
Sky Resources Solar Technology Co,. Ltd
Celebration of the 20th anniversary

20 years of development and accumulation
We stay the truth to our mission
Adhere to our original mission
Thanks for behind us all the time
SRS group was established in 2000 in Zhongshan city , it is a national high technology enterprise ,focus on design, R&D, manufacturing and global sales ,
since established we set up marketing centers in many places, and build the service network all around China, established the long term business relationship with a lot of countries such as Malaysia, Indonesia, Saudi Arabia etc. and around 27 branches companies in Jiangxi, Guizhou, Chongqing, Yunnan, Jiangsu and Heilongjiang.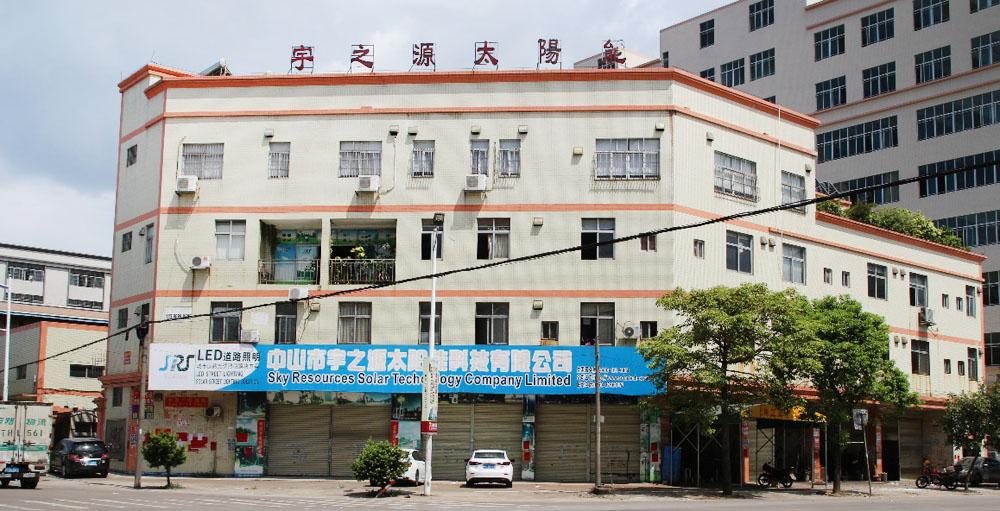 From the freshmen of solar industry to the promoters and leaders of China's Top 10 solar street light bran, it is inseparable from the efforts of all SRS people, and also grateful for the friends who support and help us on the road of development. The achievement of SRS nowadays is belong to our employees who work in SRS group for 20 years and the partners who believe in us as initial. Will haven't forget our original commission, and will not forget the "family" who grew up with us . This is core values of win-win cooperatio.

Use the smart technology to make the villages more beautiful

"20 years professional for one set good solar LED lamp"it not just a slogan ,it is the commission and aspiration what all SRS persons pursue in the past 20 years ,for achieve that SRS not only focus on the raw material to save the energy ,but also develop the patent technology( Our patent technology can save 80% energy) ,In this case we can save energy ,save material, and prolong lifespan, for now our new technology can save more energy and flexible base on the traditional solar street light, this technology will widely use for the separated solar street light and the ordinary solar street light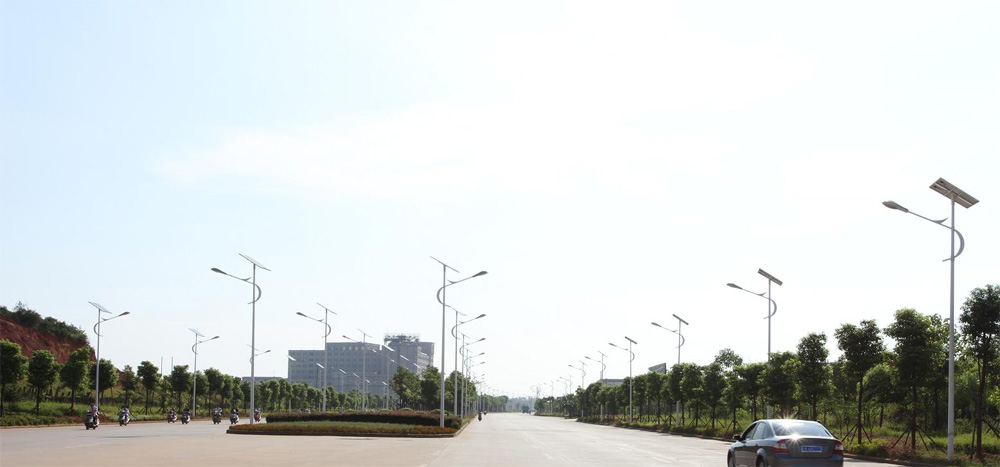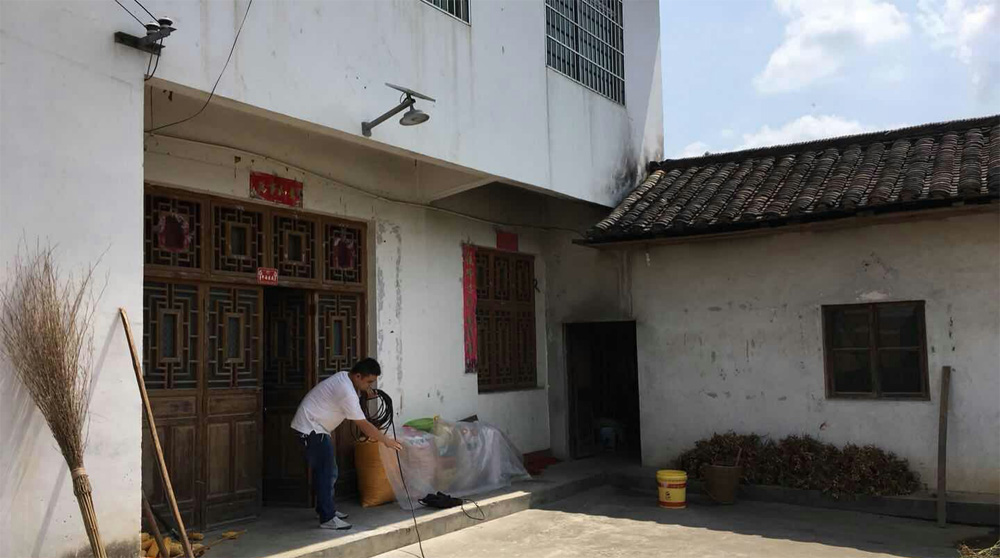 Leading green energy and park low carbon life is our primary mission, under this mission we spare no effort to R&D the new generation energy saving solar street light , it breaks out the solar street light industrial problem from the original, and get high recognition by the outdoor light manufacturing.

Since set up we adhere to R&D the solar street light to make a cleaner and batter world for us and our next generations
2001 Our new products enter into solar market
2002 SRS got the breakthrough in R&D of solar street light
2015 SRS solar street lights own the many national patents

2008 we participated in wrote the national industrial standards

Intelligent technology development, together to build beautiful countryside
In the past 20 years, SRS has never forgotten its original intention and is committed to building an energy-saving solar street lamp enterprise. It took the lead in undertaking the lighting project of Chuangye Avenue in Xinyu city, Jiangxi province (known as: the first road of the world), the lighting project of Saiwei Avenue in Xinyu City, Jiangxi Province, and the lighting project in Namibia, etc.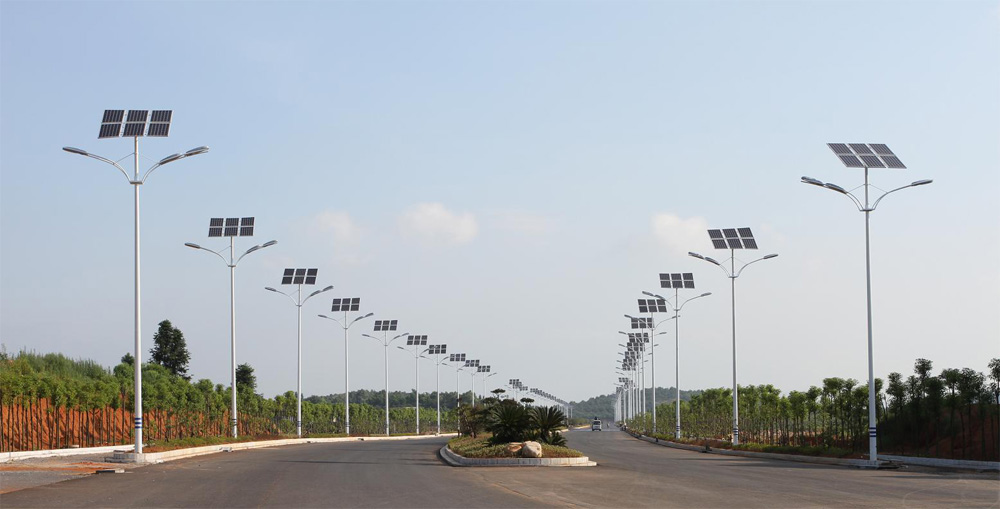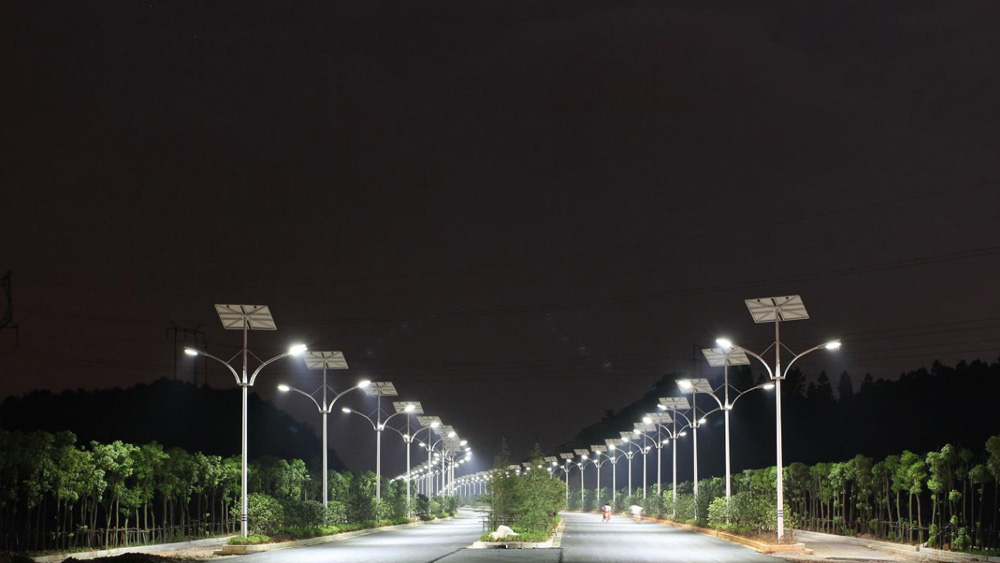 Lighting project of Chuangye Avenue in Xinyu city, Jiangxi province (known as: the first road of the world)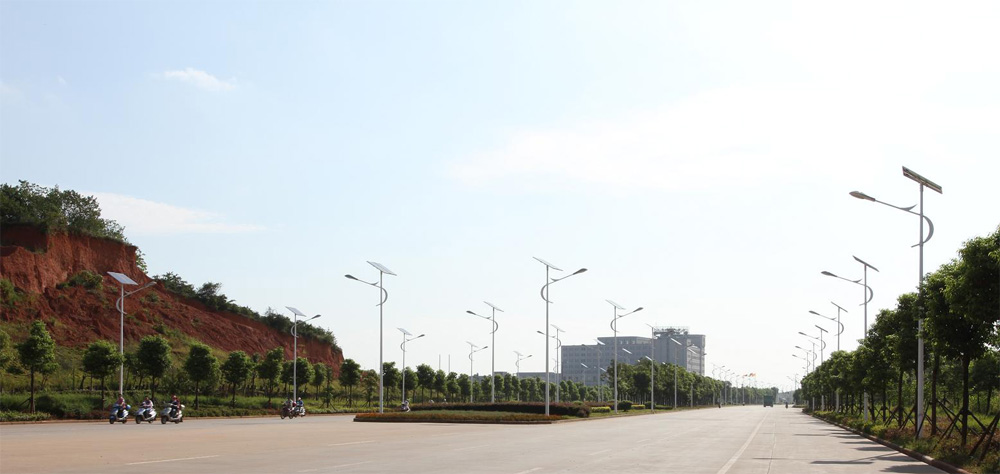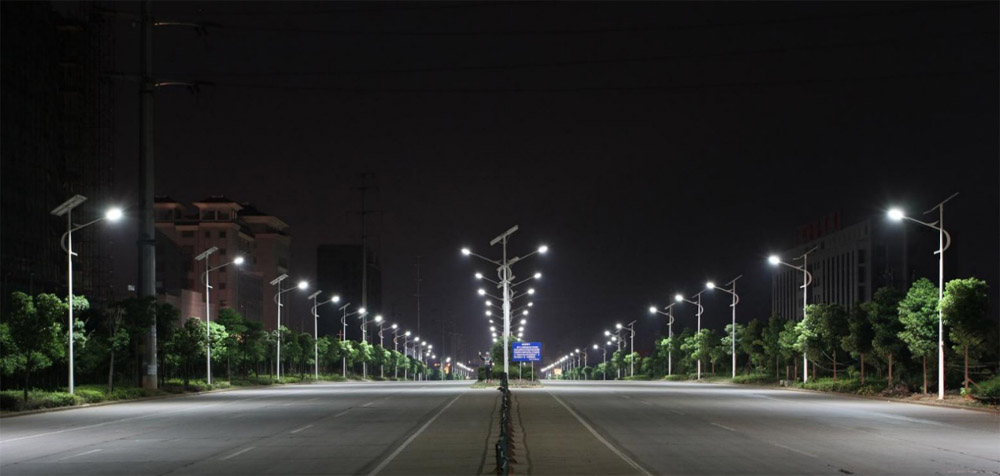 Lighting project of Saiwei Avenue, Xinyu City, Jiangxi Province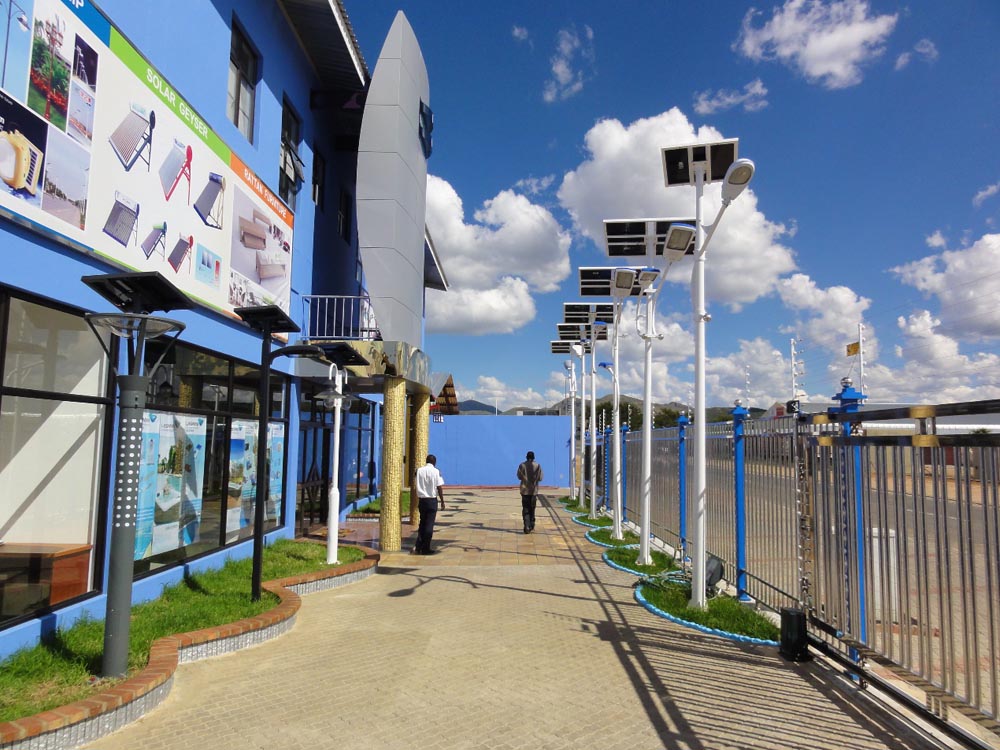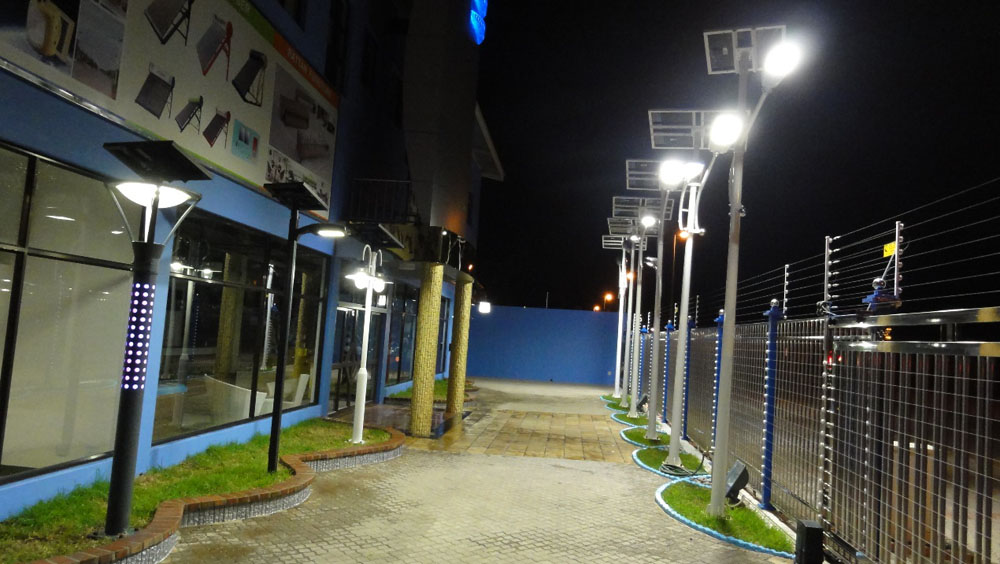 Namibia lighting project

Dreaming of the future, SRS start to a new voyage

In the past 20 years, Sky Resources Solar Group has clearly gone through four stages of development:
In 2000, "brand, environmental protection, quality" entrepreneurial intention
In 2007, the patented technology was developed to completely solve the technical bottleneck that has plagued the entire photovoltaic industry for many years;
In 2013, SRS entered the deepening reform and realized replication and development, with 6 production bases;
In 2017, SRS has invested heavily and landed in the four channels of CCTV.
Under the guidance of advanced concepts, under the persistence of cultural evolution, talent innovation, product innovation and social responsibility, and under the joint efforts of SRS people, Sky Resources Solar Group has developed rapidly and won honor of "Top Ten Solar Street Lamp in China" and "Top Ten Enterprises of Photovoltaic Products in China ".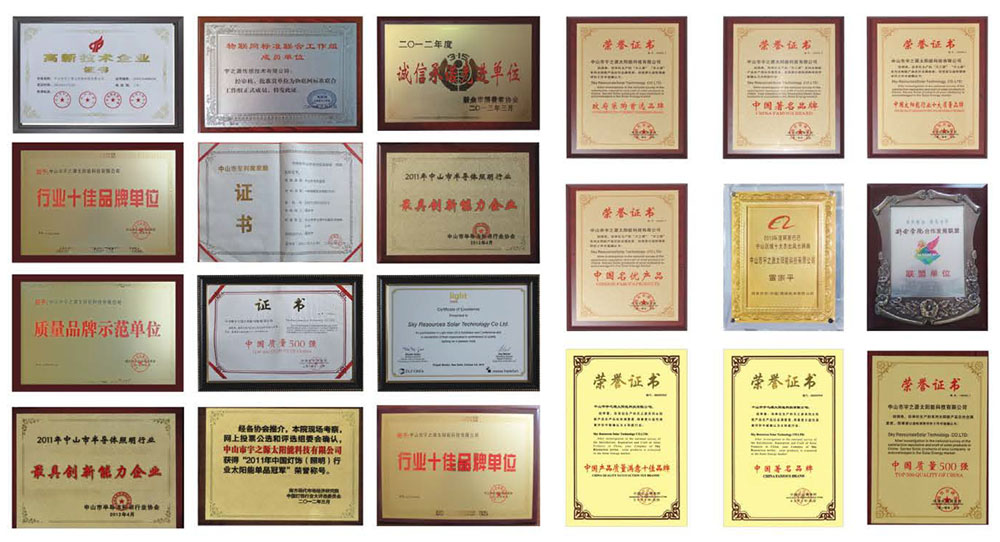 Imagine the beautiful future development
In the next 20 years of development, SRS will achieve another strategic upgrade, from the original "production and sales strategy" to "thousands of cities and thousands of stores strategy", and developing a new dimension from the aspects of talent cultivation, technology creation and digital operation. The development plan has pointed out the direction for SRS to open up new areas. "Catch the opportunity to find pain points, realize the slit to seek development; learn to improve innovation, focus on the results; continue to satisfy consumers' yearning for building beautiful countryside!" This is a message to the future development of SRS, but also to consumers, Commitment to society.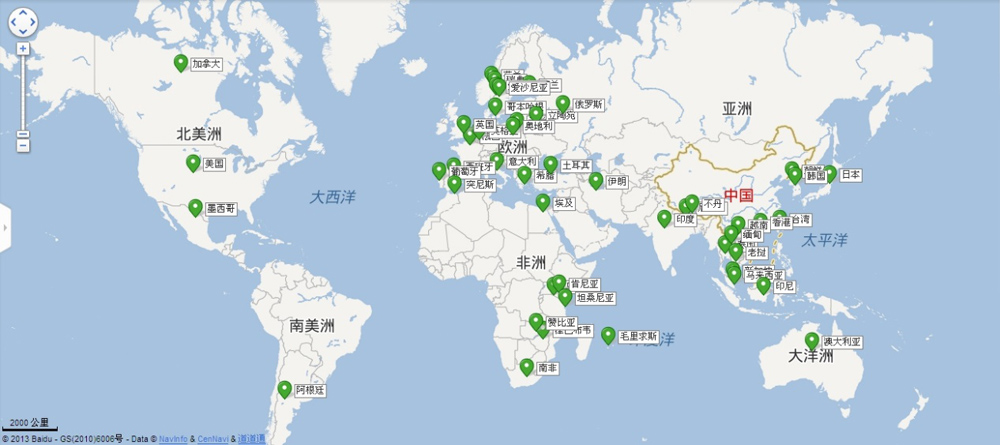 All of SRS people solemnly swear
The 20th anniversary marks the end of an old era and the beginning of a new era. In the future, SRS will, as always adhering to the "brand, environmental protection, quality" beginner's mind, around the "create, win-win, share" core values, practice the corporate enterprise mission of "creating energy-saving solar street lights, leading quality life, and building beautiful countryside together", Pursue excellence, give back to the society, build a beautiful home for consumers, and strive to become a solar street light service provider, and continue to move forward toward the "100-year enterprise of China's solar street lamp industry", let more solar street lamps enter thousands of households.