With the continuous innovation and improvement of R&D technology, SRS continues to expand the international market and attract the attention of many foreign customers. On October 18th, during the Canton Fair, Tanzanian customers visited the company. Zongping Lei, chairman of SRS solar street light company, and the manager Kitty of the foreign trade department were responsible for receiving the customers from this far-off.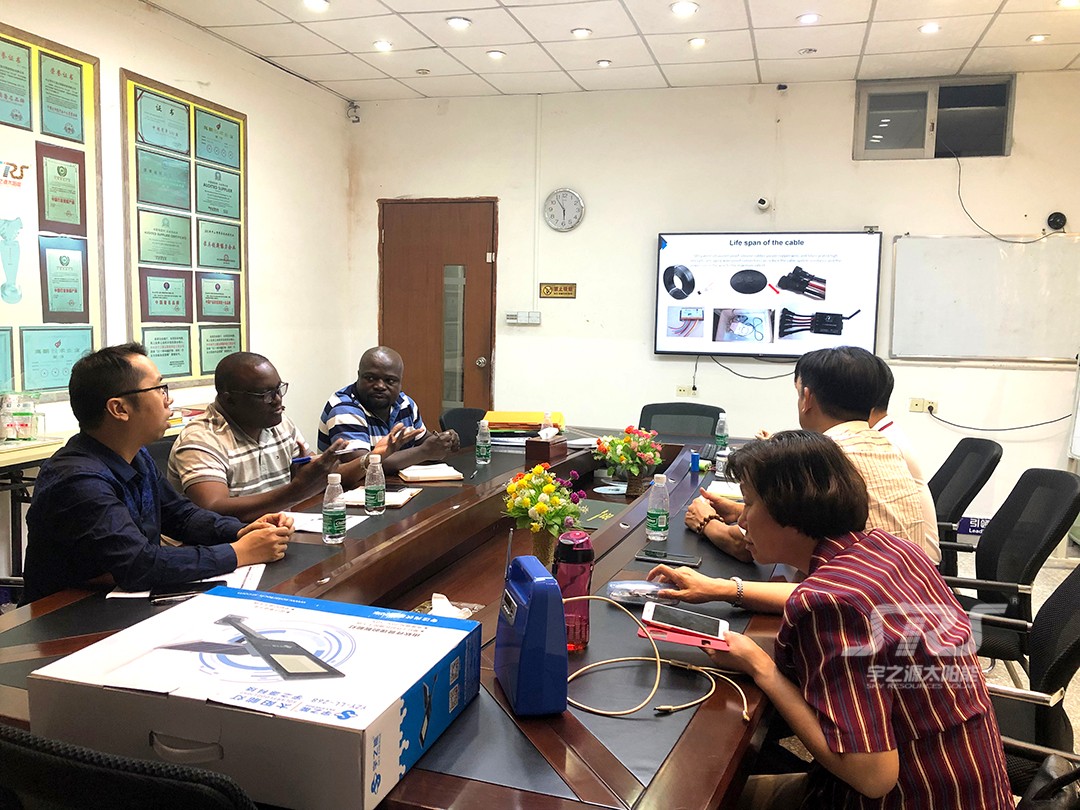 They first exchanged in the conference room. Chairman Zongping Lei gave a detailed introduction to the customer from the company's strength, future development plan, the company's core technology, main products, domestic and international product market sales. After this introduction, customers have a deeper understanding of SRS.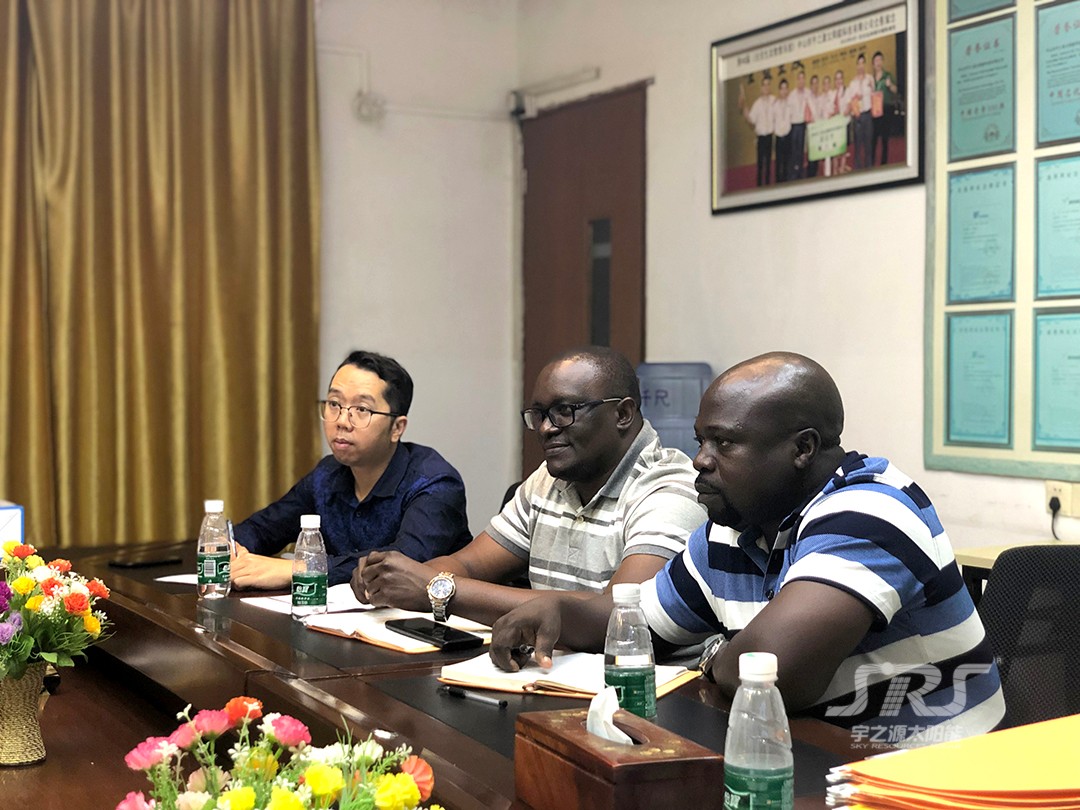 Then, they held talks on the solar street lights project. Tanzanian customers have raised requirements for the brightness and backup rainy days of solar street lights, and are worried about whether we can fulfill their requirements. At that time, Chairman Zongping Lei replied with confidence and fully relieved customers' concerns. He said: SRS has been engaged in solar streetlights for 20 years and has 3,600 solar streetlight projects. The patent digital controller, under the same configuration, saves 80% of the electricity compared with the traditional solar street lamp, 5 times longer backup days, and adds AI smart technology to freely distribute electricity, ensure the brightness and backup days of the street lights can meet their requirements.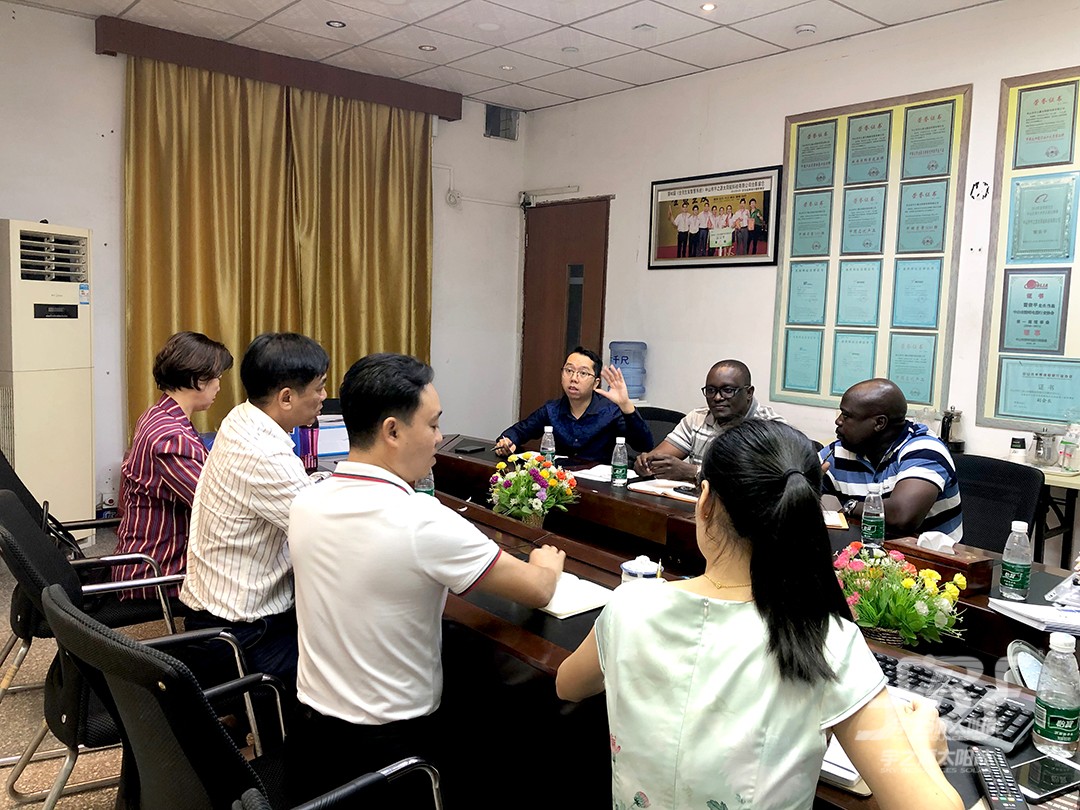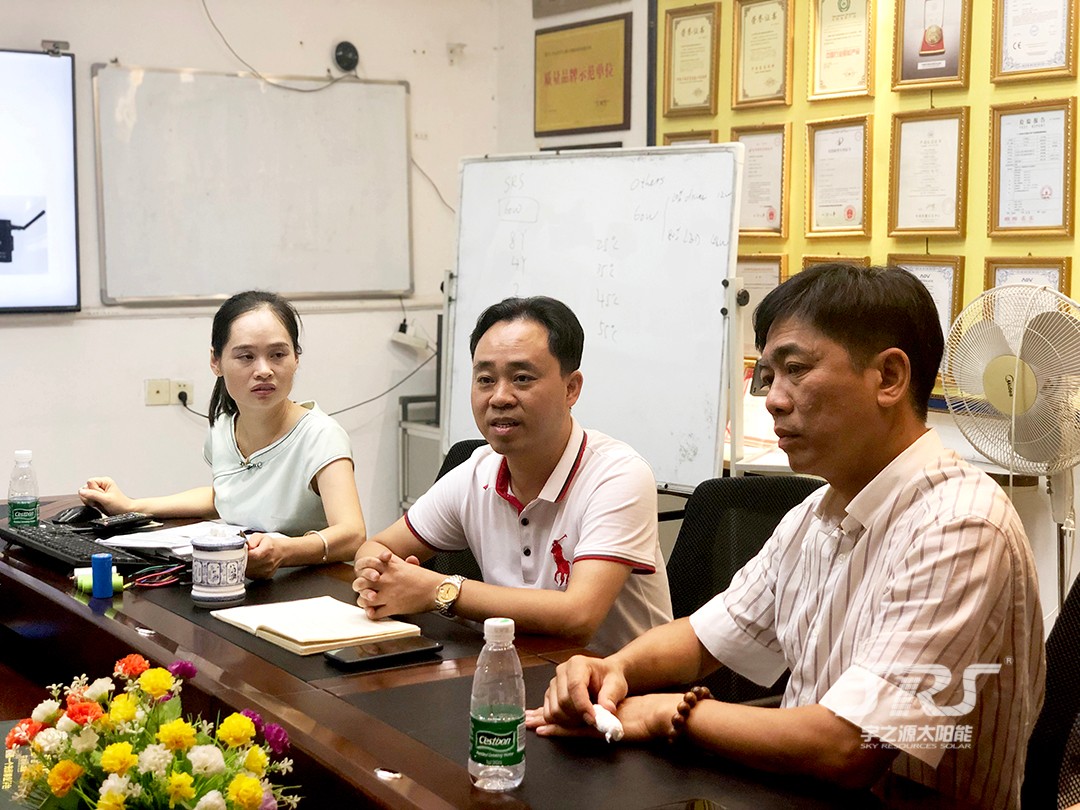 Finally, the foreign trade manager Kiity led the customers to the workshop production line for field trips. Through inspections, Tanzanian customers have a comprehensive understanding of the environment, process, technology, scale, product inspection facilities, advanced automated production equipment, etc. of SRS, and they are very recognized by SRS Company, dispelling previous concerns. He also expressed his expectation for further exchanges and cooperation with SRS