Solar streetlights rely on the absorption of solar energy, no need to connect to the city power, 0 electricity charge, green environmental protection. So, how about the solar street lights circuit diagram?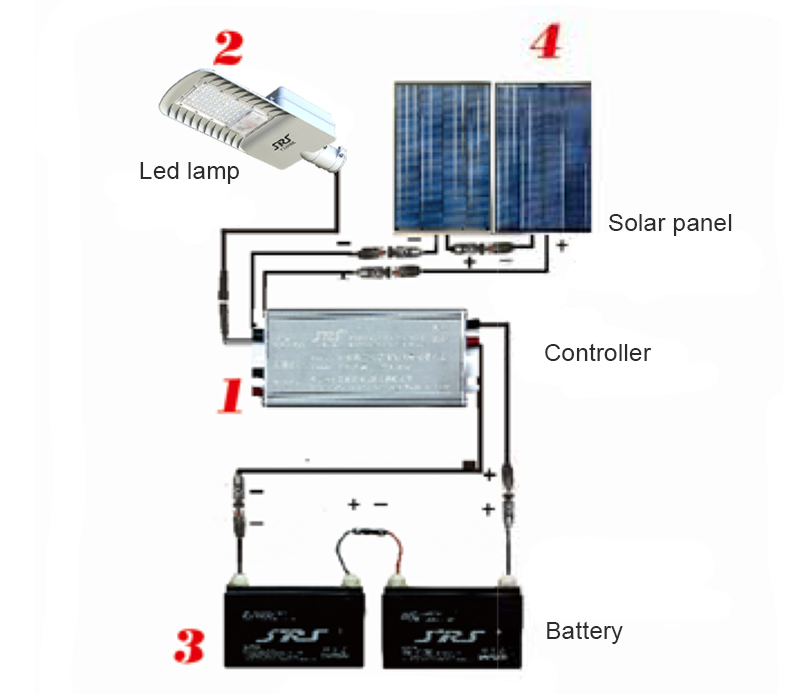 Solar street light circuit diagram

1.3.4 is the charging route
During the day, the sun is on the solar panel. The solar panel absorbs heat and converts it into electricity through the controller, which is saved on the battery.
1.2.3 is the route of departure point
In the evening, the battery releases the power and transmits it to the LED lamp through the controller, and the LED lamp lights up automatically.
This is the wiring diagram of solar street light
SRS solar street lights use the self-developed patent digital constant current controller. Under the same configuration, it has 5 times longer anti rainy days, 2 times brightness and 5 times longer service life than conventional technology.
SRS has been engaged in solar energy industry for 21 years and has completed 1600 road projects. It is one of the top10 solar street light brands in China.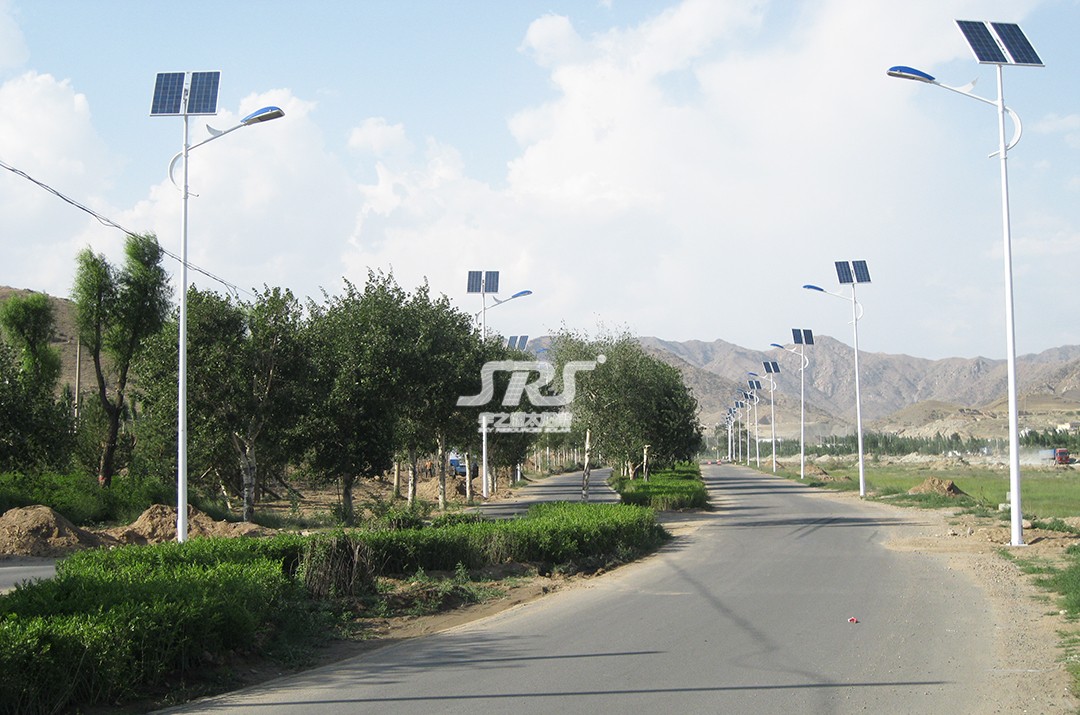 If you have solar street lamp demand, welcome to contact us.
Email: sales@solartech-sr.com