With the development of the economy, the quality of the global environment has continued to decline, and the awareness of environmental protection has continued to penetrate into the hearts of the people. Many green energy sources have appeared one after another and are applied in various fields.
the use of solar energy as one of the green energy sources is becoming more and more widespread, such as solar water heaters, solar power systems, solar water pumps, solar lights and so on.
Solar lights, such as solar street lights, solar flood lights, solar garden lights, solar wall lights, solar lawn lights, they are easy to install, no wiring, can save a lot of labor costs, and no electricity bills, green and environmental protection, has entered many homes .
SRS has been engaged in the production and R&D of solar lights for 21 years with very rich experience and perfect after-sales service. SRS solar street lights have been rated as the first brand of solar street lights in China.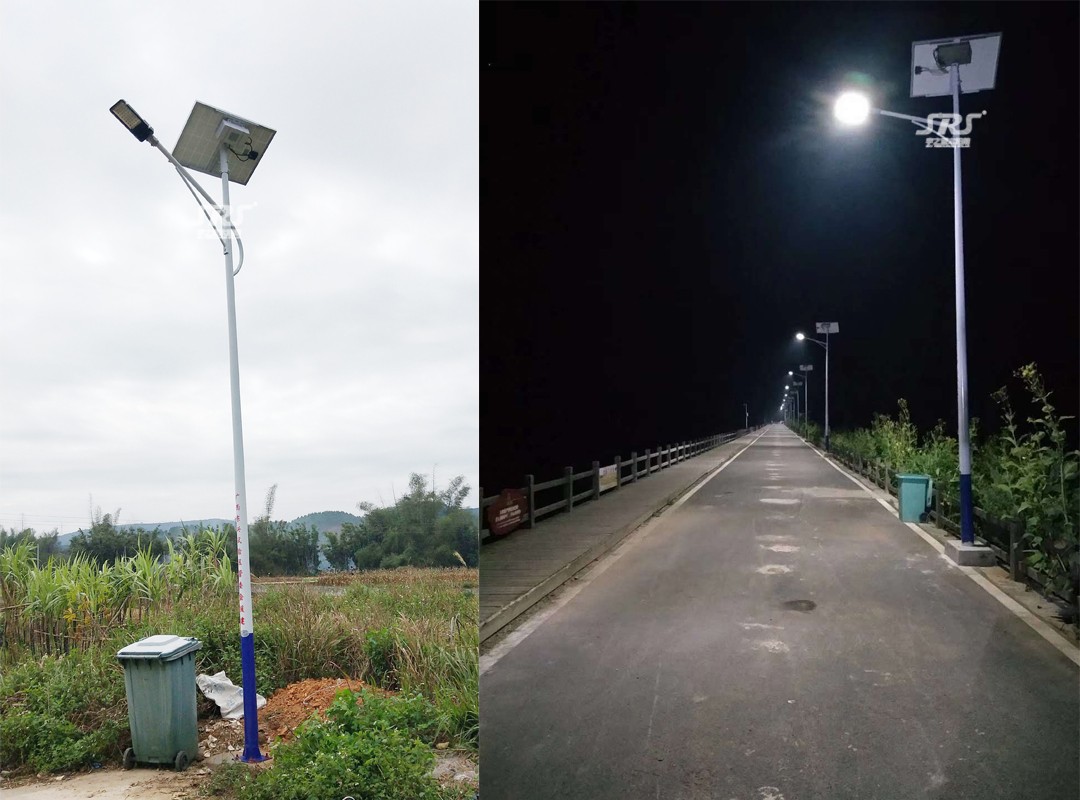 So, how many parts does solar street light consist of?
Solar street light is mainly composed of 5 parts, which are solar panels, LED lights, controllers, batteries, and hardware. The hardware includes light poles, solar panel brackets, lamp arms, screws and so on.